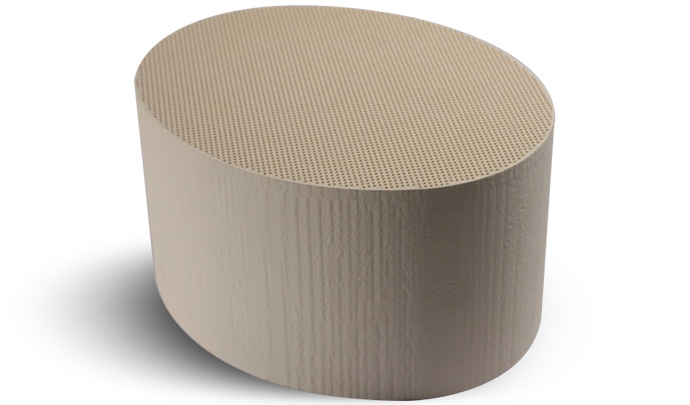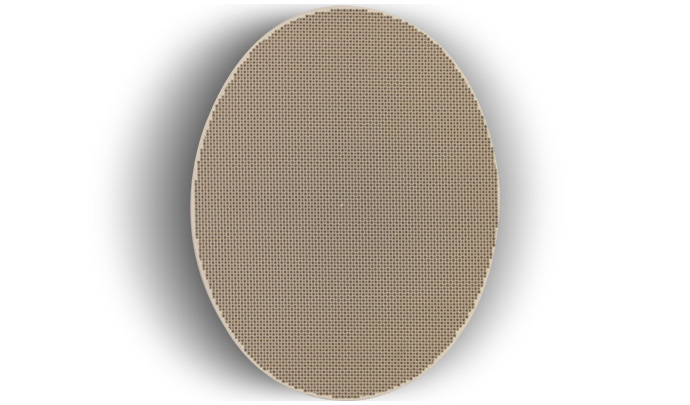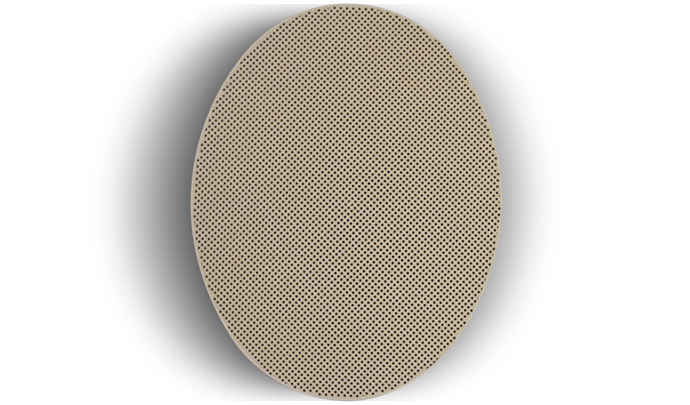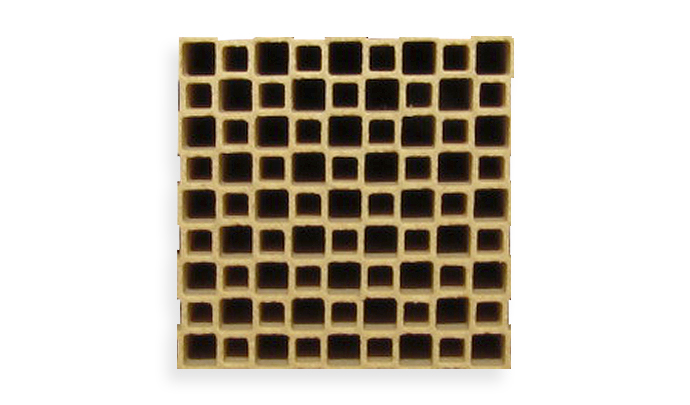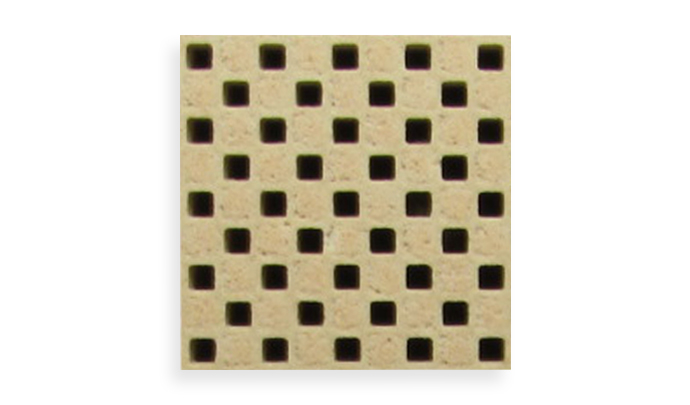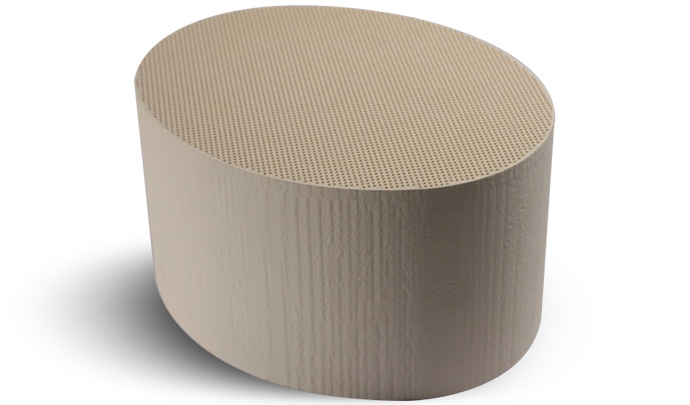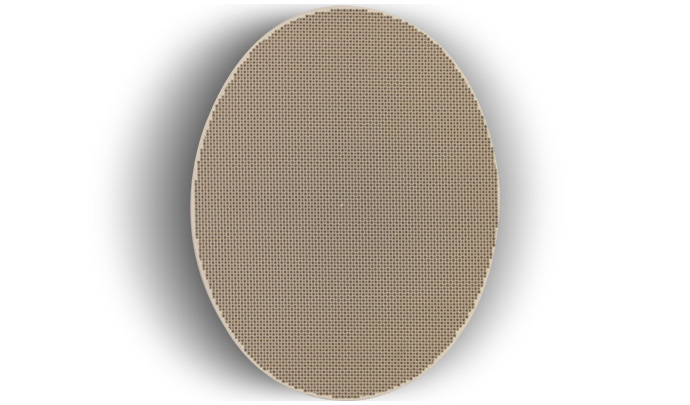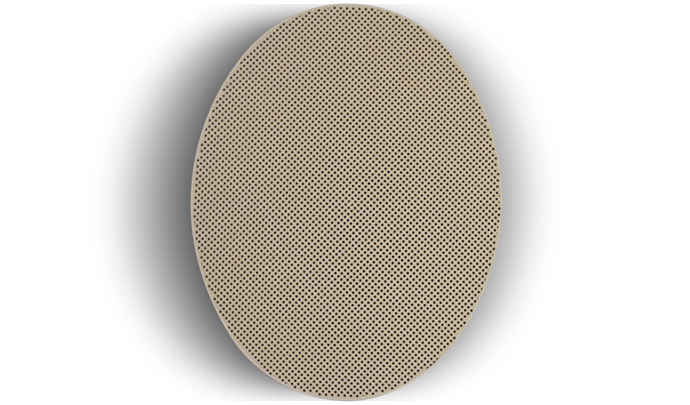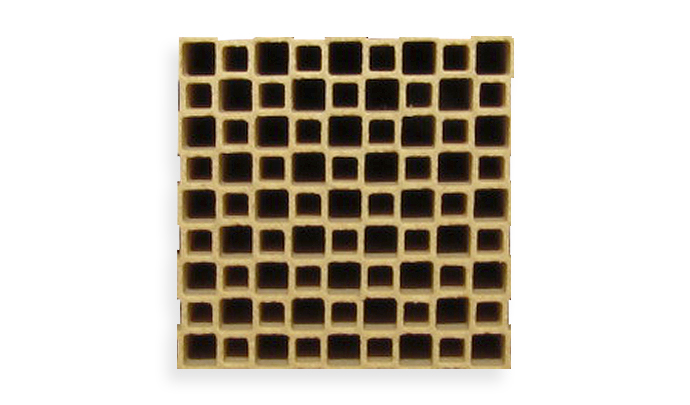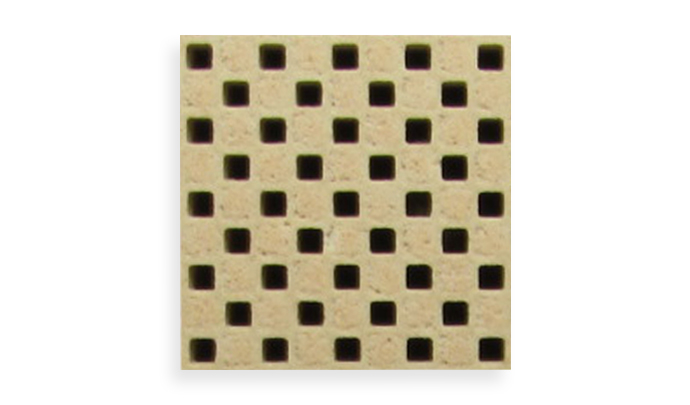 Partial Flow Filter (PFF)
Ceramics Filter
PFF is a ceramics substrate made from Cordierite with only one side is sealed in order to secure certain filtration performance.
Walls separating each cells serve as filters that remove particulate matter (PM) in the exhaust gas of diesel vehicles but filtration efficiency is not as high as DPF.
In India, many diesel vehicles are equipped with PFF in order to meet the BS4 exhaust norm which came into effect from April 2017.