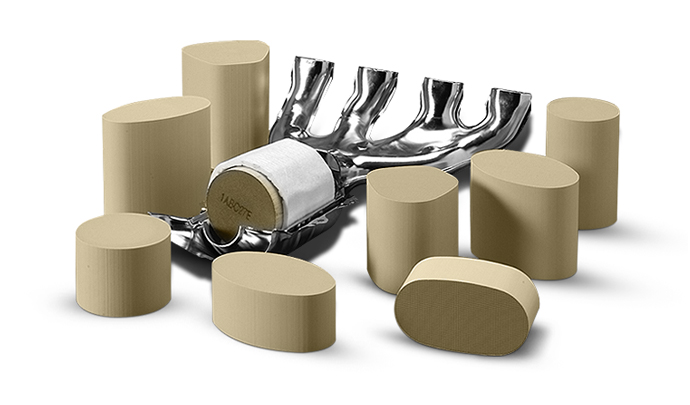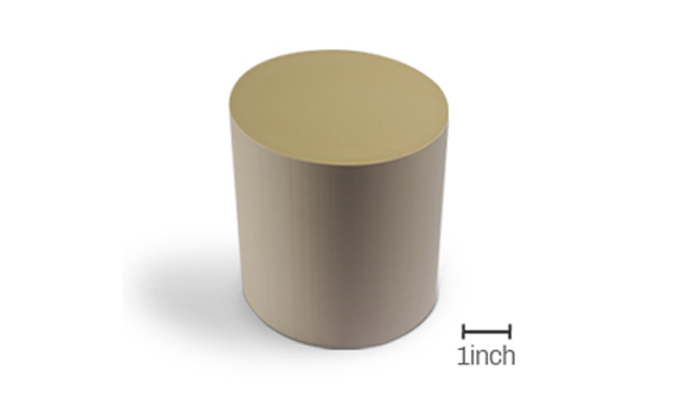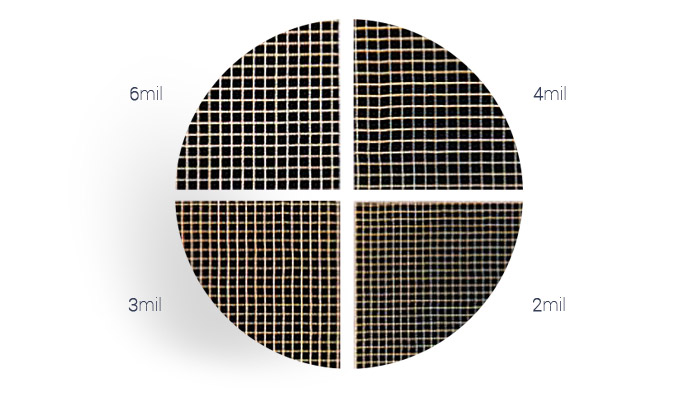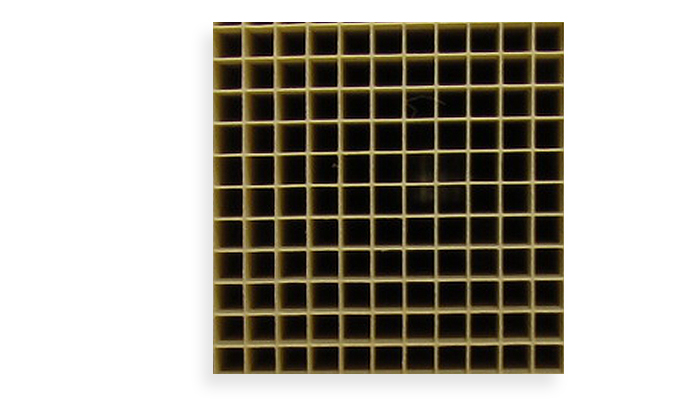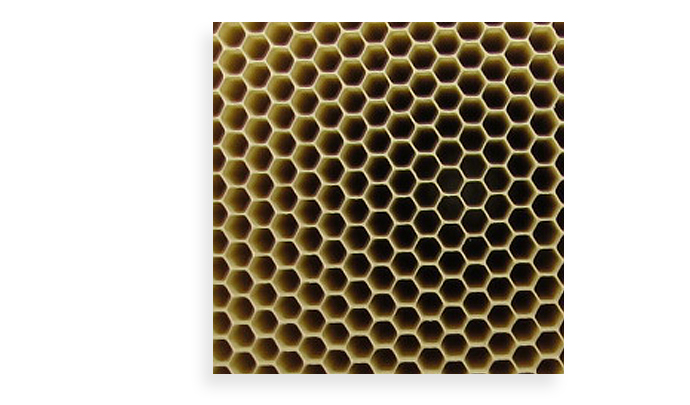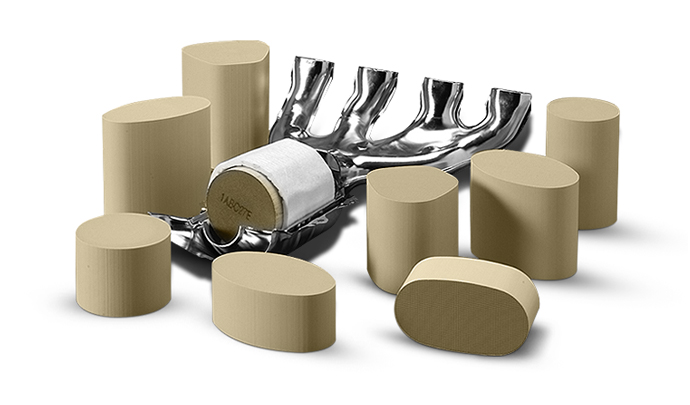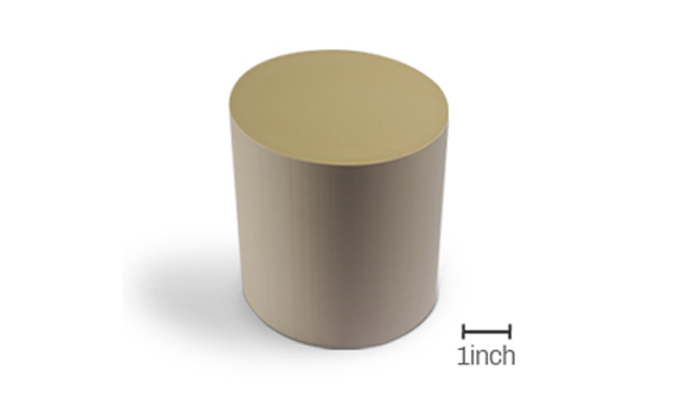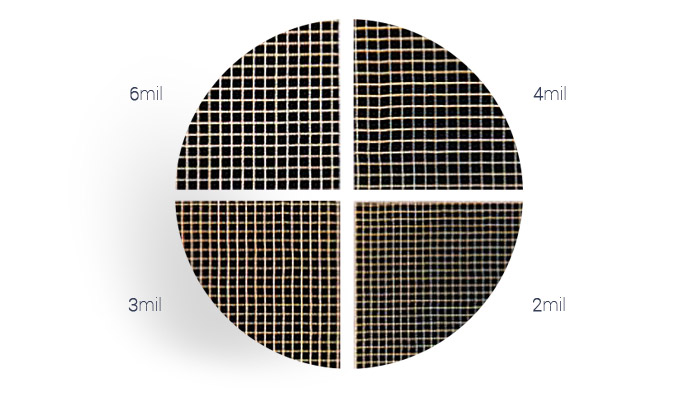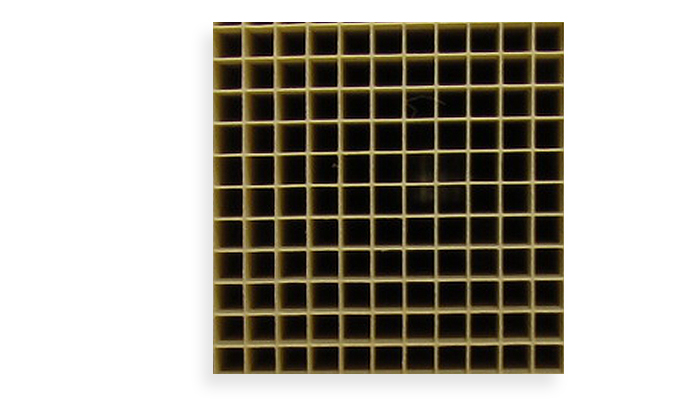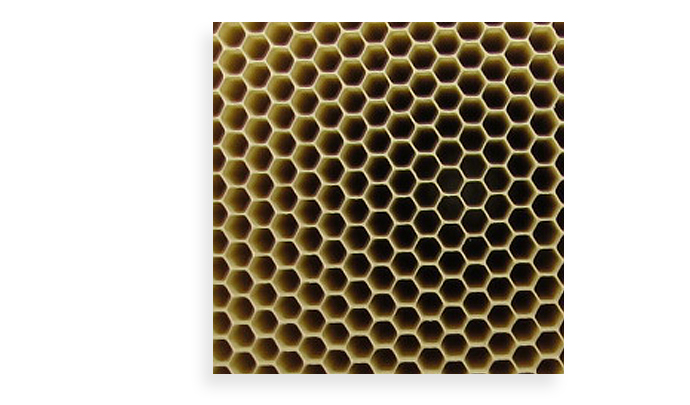 Honeyceram®
Ceramics Substrate
Countries around the world began introducing tighter automotive exhaust gas regulations in 1970s and in order to solve the problem, NGK developed HONEYCERAM®, which is the honeycomb shaped ceramics substrates for catalytic converters, for a revolutionary advancement in exhaust gas purification.
These ceramics act primarily as substrates to hold catalysts used to purify automotive exhaust gas in both gasoline and diesel applications.
Catalytic converter systems with HONEYCERAM® are located between the exhaust pipes connecting the engine and muffler to remove harmful exhaust gas constituents.
NGK's HONEYCERAM® has variation in following criteria and right parameter must be selected to optimize
the catalytic converter system.
Cell shape (Square shape, Hexagonal shape)
Wall thickness (from 2mil*1 to 6mil)
Cell density (300cpsi*2 to 900cpsi)
Cross sectional design (Round, Oval etc.)
*1 mil = 1/1000 inch
*2 cpsi = cell / inch2