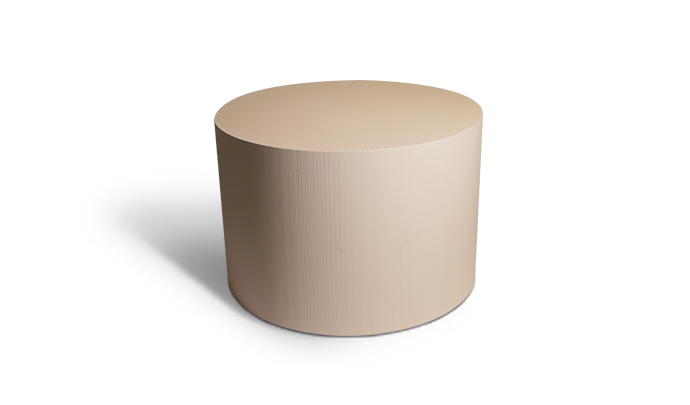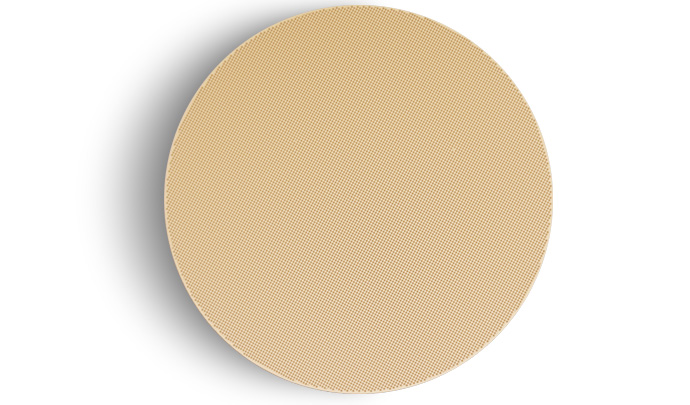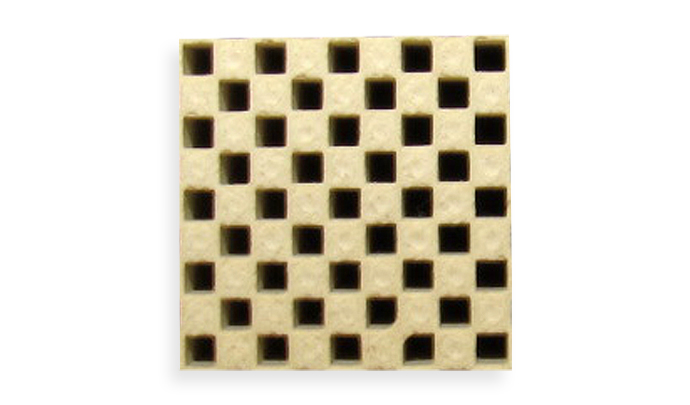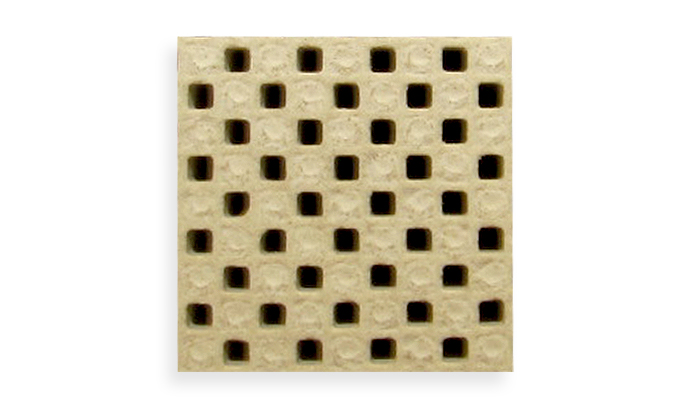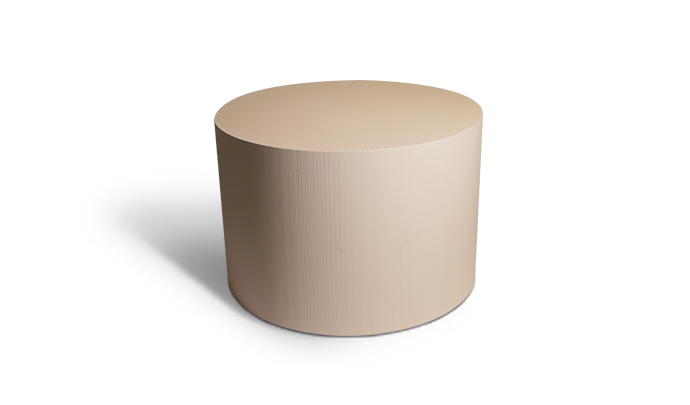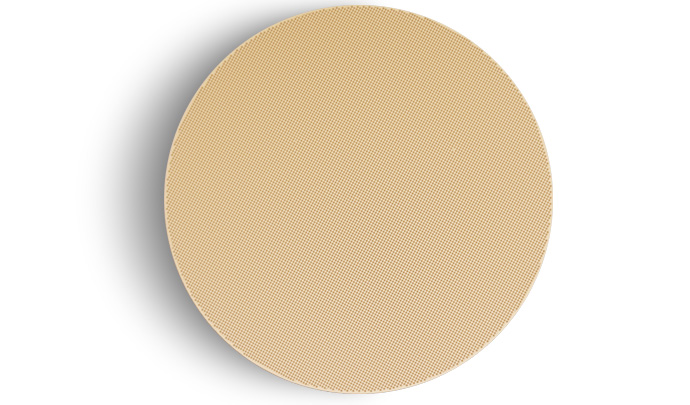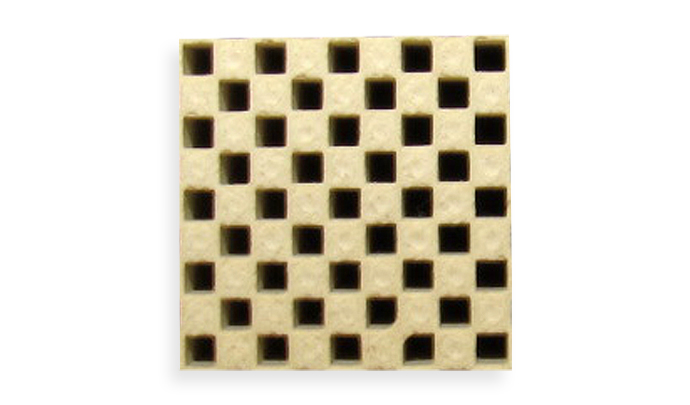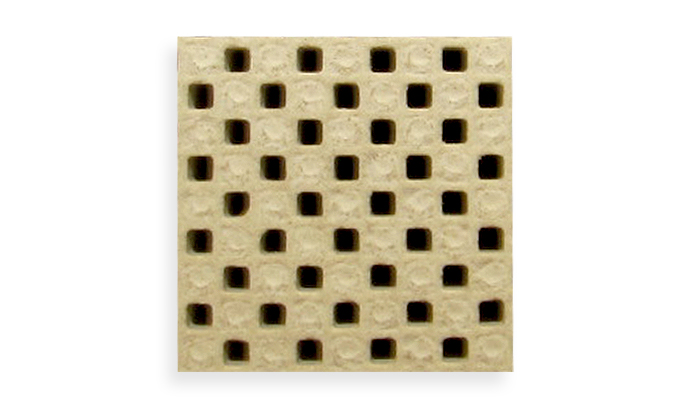 Cordierite Diesel Particulate Filter (Cd-DPF)
Ceramics Filter
DPF is a ceramic substrate with alternately sealed channels forming inlet and outlet.
Walls separating each cells serve as filters that remove particulate matter (PM) in the exhaust gas of diesel vehicles.
Ceramic material is mainly composed by the materials called Cordierite or Silicon Carbide (SiC) and NGK is the only company in the world who can mass produce DPFs in both materials.
Cd-DPFs are found mainly in large diesel vehicles such as trucks, buses, construction machinery and large tractors.
In India, all diesel vehicles, except three wheeler, must be equipped with DPF from BS6 exhaust norm which come into effect from April 2020.